Vail is famously known as one of the towns with the highest ranking ski resorts in the US, located in Eagle County Colorado. The town has much to offer when it comes to eateries, and you can find everything from local cuisines to high-end gourmet restaurants. 

Start your day in Vail with Northside Coffee and Kitchen's famous donuts, they open at 7am so you can enjoy a full day of skiing or conference sessions. And not to worry, they serve other comfort food staples too. Several eateries can be found on the mountains at Vail Ski Resort and Beaver Creek, such as the ski-in restaurant 'the 10th'. Check out our recommendations in the list below.
Mountain Standard, is a cozy tavern that primarily cooks their food using open and live wood fire. This is a local favorite run by Maria Busato, who was awarded the title as Colorado Chef of the Year in 2020.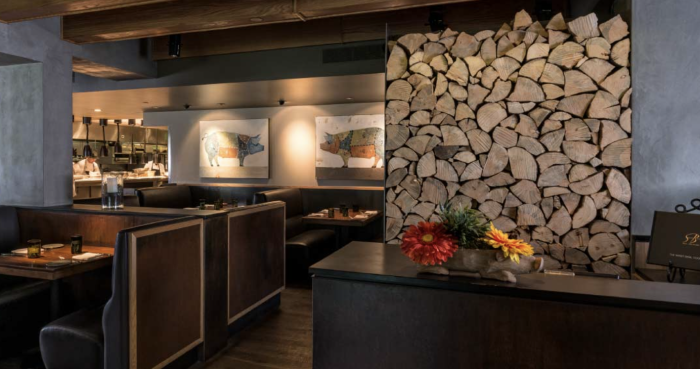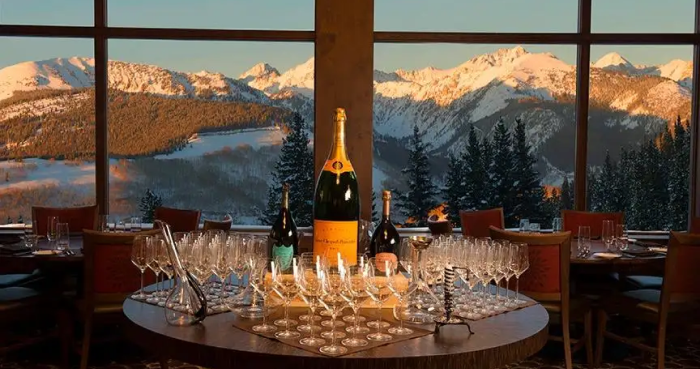 In the middle of the ski slopes at Vail Ski Resort you'll find the 10th. Inspired by the food that can be found in the European Alps, the 10th offers an upscale lunch and dinner experience all while overlooking the spectacular Gore Range.
The après-ski restaurant can also be accessed via Gondola One.
Wyld is a high-end gourmet restaurant that can be found tucked away in the mountainside at  Ritz-Carlton Bachelor Gulch. Enjoy an American cuisine made with local ingredients and bold cooking techniques by chef Jasper Schneider.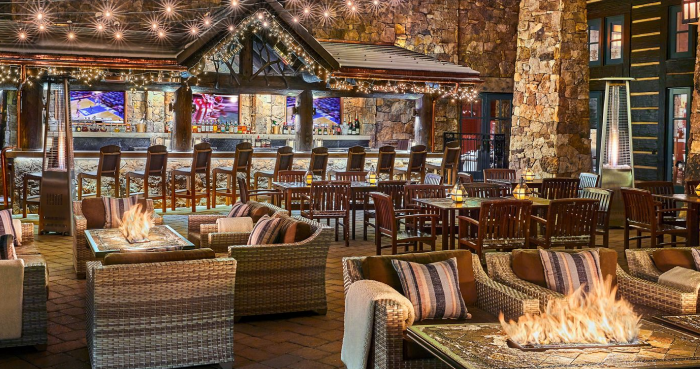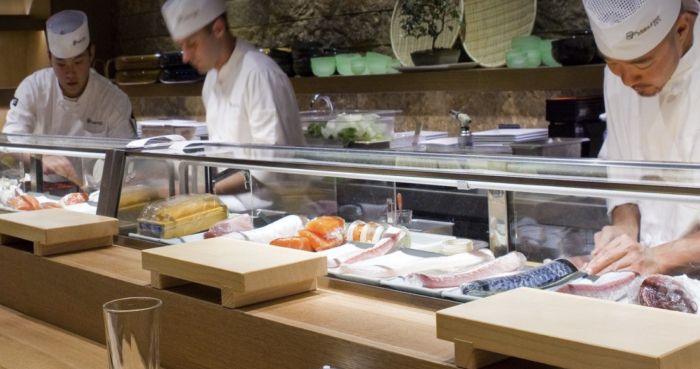 If you would like something very different from your local cuisine in Vail, Matsuhisa is a Japanese fusion and Sushi restaurant by the world famous chef Nobu Matsuhisa.
And finally – Flame. A premier steakhouse that can be found at the Four Season Resort. Flame specializes in all American classics, while carrying a focus on sustainable cuisine. 

After a full day of activities, Vail has got several places to offer for you to wind down. Of course your obligatory après-ski places, but also local pubs and wine bars.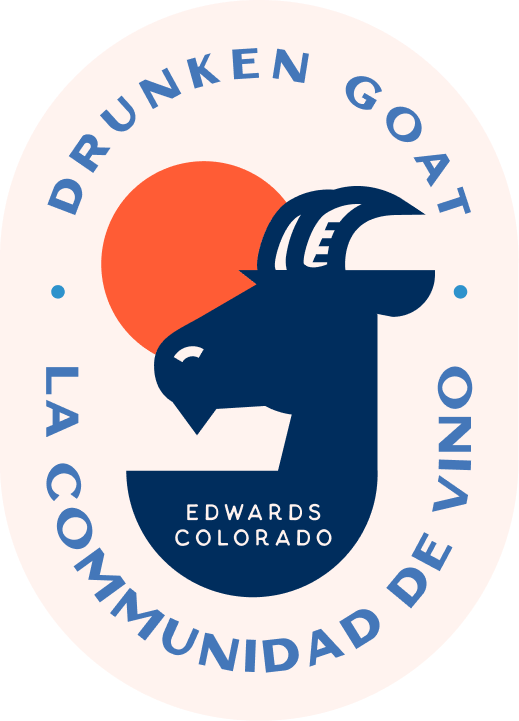 Fancy some cheese and wine? Then you should make time to visit Drunken Goat. A local cheese shop and wine bar, with live music several times a week. They also offer cocktails and beers.
The Shakedown Bar is a proper local bar, great for après-ski and for a night out. In the evenings they have live bands playing and parties that go on till late at night.